ReqPOOL is the leading management consultancy for software
ReqPOOL is the leading management consultancy for software in the German-speaking world. As an independent specialist in software strategy, software procurement and software innovation, ReqPOOL advises customers along the most important phases of their technological transformation.
ReqPOOL is the cross-industry contact for the digital transformation of companies and navigates its customers with the ReqPOOL digitalization compass on the way through digital transformation.
Our experts support companies in the introduction, replacement and improved integration of software systems. Our range of services ranges from the initial cost estimation and the professional specification, to the execution of tenders and the implementation support of software projects.
ReqPOOL Vision
ReqPOOL is the leading management consultancy for software.
ReqPOOL Mission
ReqPOOL is the market leader for digitalization and management consulting for software.
As a reliable partner, we create measurable success for our customers and our company.
We inspire our customers with excellent quality and outstanding professional expertise.
As a team, we live our company values and thus achieve a high level of employee and customer satisfaction.
Visit our press page
Here you will find all the necessary information about the ReqPOOL Group and its affiliated companies. The ReqPOOL Communications team will be happy to answer editorial and technical inquiries.
The self-driving company
The role of humans and the use of technology are changing. Recognize the potential for your company now.
Your strategic partner for digital transformation,
strategic software consulting and specification of software projects.
Locations in Germany and Austria
The ReqPOOL Group has offices in Berlin, Vienna and its headquarters in Linz, Austria.
ReqPOOL Team
As a team, we are constantly growing. Everyone in the team takes one working week per year for personal development.
Certified specification expertise
All ReqPOOL consultants are certified requirements engineers.
More than 200 customers
More than 200 national and international companies rely on our outstanding expertise and services.
Many years of experience
In 2001, the ReqPOOL Group was founded in Austria and has developed into the leading management consultancy for software.
Over 120 business IT specialists
Our consultants are trained business IT specialists with several years of consulting experience.
Standardized project management
Our ReqPOOL managers are Project Management Professionals certified by the Project Management Institute.
Scientific research and teaching
ReqPOOL publishes and researches future software innovations intensively with Johannes Kepler University in Linz.
Florian Schnitzhofer
CEO
Florian Schnitzhofer is the owner and managing director of the ReqPOOL Group and executive advisor for software strategy and digitalization. He advises the top management of leading companies in Germany and Austria on the most important topics along the digital transformation. As the owner, Mr. Schnitzhofer the one hundred percent neutral position of ReqPOOL in the supported software consulting projects. Florian Schnitzhofer teaches the methods of industrialized software development as a lecturer at various universities and universities of applied sciences. Mr. Schnitzhofer studied computer science and computer science management.
Achim Röhe
COO
Achim Röhe is Managing Director of ReqPOOL Deutschland GmbH in Berlin. He has many years of experience as a consultant and project manager in the field of analysis and optimization of IT processes and systems and focuses on questions related to information design, artificial intelligence and digital business. Transformation.
Andreas Röbl
CFO
Andreas Röbl is a senior project manager and expert in quality assurance and EDI interfaces to all common ERP systems. With more than 20 years of experience in the IT industry, including 16 years as head of project teams, he gained experience in various areas, notables in the entertainment industry, public administration, and manufacturing. Mr. Röbl studied business informatics at Johannes Kepler University and the University of Helsinki. As a partner at ReqPOOL, he is currently primarily involved in advising strategically important customers.
The managing directors (partners) are responsible for the operational business of their respective area of responsibility (e.g. industry) or their respective area of activity. As a team, they form the management and are therefore responsible for the achievement of goals and the annual financial statements. You support the board in the strategic orientation of the ReqPOOL group.
Jakob Strasser
Managing Director and Managing Partner of banks and insurance companies
Jakob Strasser is Senior Manager of the Banking and Insurance Industry. The many years of experience from numerous projects at various companies in the financial sector as well as in the start-up sector in DACH & Benelux enable Mr. Strasser to act as an effective interface between the various stakeholders. As an expert in digital transformation, IT sourcing and project management as well as software archaeology, Mr. Strasser and his team of consultants oversee numerous software and digitization projects in German-speaking and international countries.
Based in the Netherlands and studying business informatics at the Johannes Kepler University Linz and the University of Amsterdam, Mr. Strasser brings extensive international know-how to the projects.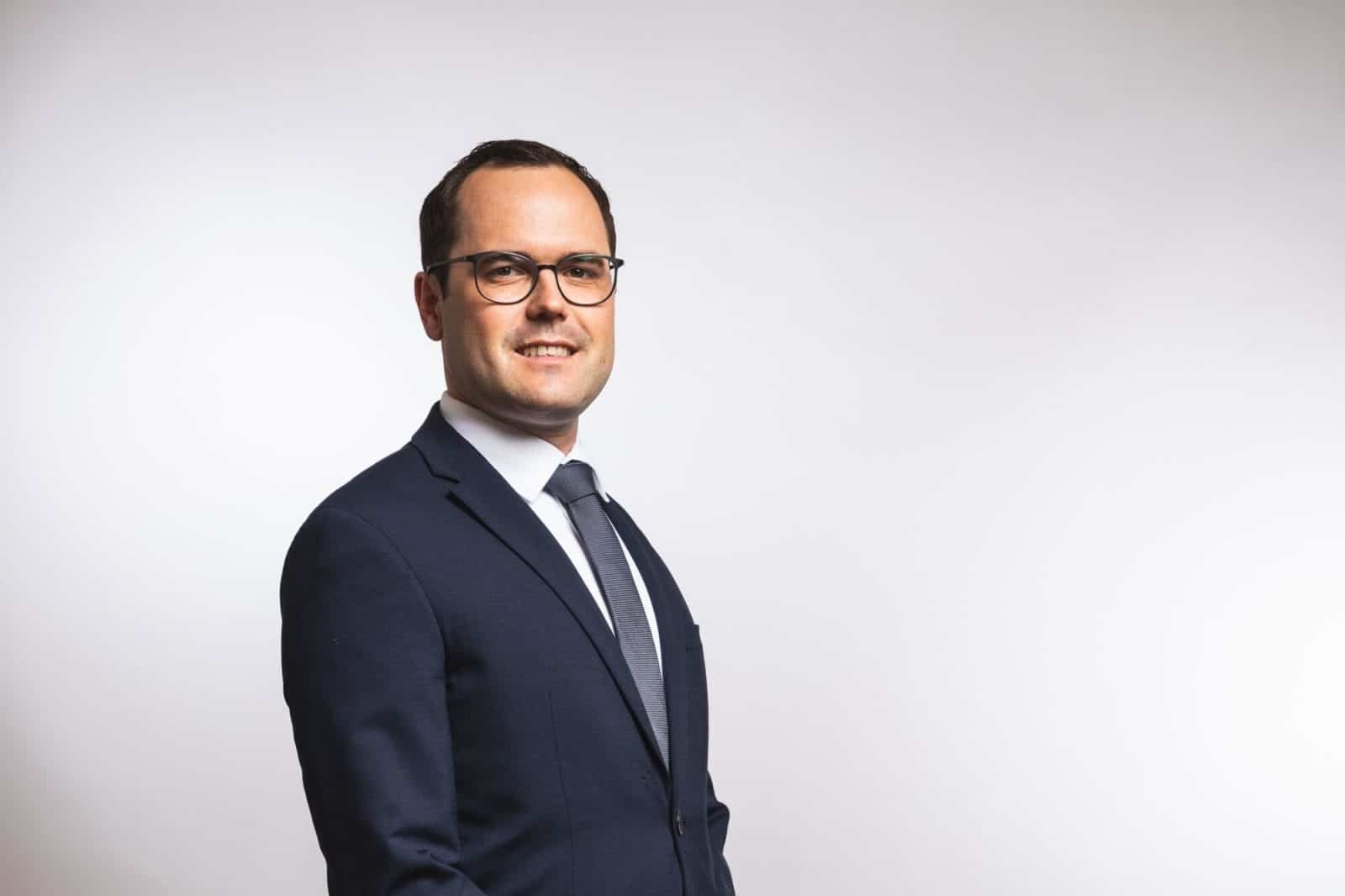 Peter Schnitzhofer
Managing Director and Managing Partner Industry and co-founder
Peter Schnitzhofer is a co-founder of ReqPOOL GmbH and, as Managing Director & Managing Partner, he and his team support large ATX & DAX industrial customers in their successful digitization. Through independent and objective analyses, we help our customers to make the right IT and software decisions and to successfully support the resulting IT projects in their implementation. Peter Schnitzhofer studied business informatics at Johannes Kepler University and proved his expertise in this field with numerous international publications. Peter Schnitzhofer teaches Requirements Engineering at the University of Applied Sciences in Hagenberg.
Andreas Viehhauser
Managing Director and Managing Partner Finance, Energy and Utilities
As Managing Director and Managing Partner at ReqPOOL, Andreas Viehhauser is responsible for the areas of banking and insurance in Austria as well as energy, supply, pharmaceuticals and chemicals in the DACH region. Mr. Viehhauser supports his customers in the creation and implementation of long-term digitization roadmaps. As an executive consultant, he continuously accompanies lighthouse projects in a wide variety of specialist areas for various clients at management level. The aim is always to make the digital transformation and automation of customer groups as fast, agile and cost-effective as possible. In the long term, the focus is on the ongoing and growing competitiveness of all companies. As an expert for technical specifications, purchasing advice, software replacement and project management for software introductions, Mr. Viehhauser and his team of consultants oversee software and digitization projects throughout the German-speaking region. As a trained business IT specialist and start-up founder, Mr. Viehhauser brings a lot of know-how about digitalization, business models and agile working methods to his projects.
Ralph Horner
Alexander Trost
Roland Holscher
dr Axel Wullenkord
Martina Genth
Our experts support companies in the introduction, replacement and improved integration of software systems. Our range of services ranges from the initial cost estimation and the professional specification, to the execution of tenders and the implementation support of software projects. Through the cooperation of multi-layered know-how carriers, we can support our customers in all necessary areas profitably. The management of the company is made up of people from different fields and leads to a constant exchange and improvement of our offers.
Senior Managerin
Magdalena Schindl ist Senior Managerin in Österreich und für große Industrie- und Digitalisierungsprojekte verantwortlich. Als Expertin für Digitalisierung und Prozessoptimierung steht sie mit viel Projekterfahrung und akademischen Know-How ihren Kunden zur Seite. Besonders die Einbindung des Fachbereichs und das Zusammenspiel der Prozesse als auch der IT-Abteilung und externen Partnern sind für sie der Schlüssel zum Erfolg bei Projekten. Magdalena Schindl hat Wirtschaftsinformatik als auch Wirtschaftswissenschaften an der Johannes Kepler Universität in Linz studiert. Jetzt gibt sie ihre Praxiserfahrung aus Projekten und ihr Know-How über Digitalisierung als Lektorin an Wirtschaftsinformatik Studierende weiter. Außerdem ist Magdalena Schindl President des WIN alumniclubs, ein Verein mit aktivem Netzwerk von Wirtschaftsinformatik-AbsolventInnen der JKU Linz.
read more
Berlin
Leipziger Platz 15, Berlin
Köln
Gertrudenstraße 30-36, 50667 Köln
Amsterdam
Weteringschans 165C, 1017XD Amsterdam
Get in touch
Arrange an appointment